Exhibition court Hotel 4 is the Perfect
Balance of Affordable and Comfort
Guest rooms at the Exhibition Court Hotel 4 have been redesigned to provide the best of contemporary and modern furnishings in a neutral fashion, suited to all tastes. The hotel provides facilities, such as free Wi-Fi access throughout all public areas and rooms, satellite television, tea/coffee making facilities and other amenities in each room.
Whether you are travelling to London for business or pleasure, our modern and well-equipped rooms provide a comfortable space to relax, work or sleep as you need.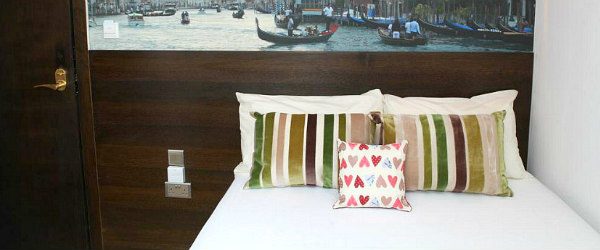 Single Room (private bathroom) with 1 single bed
Room Facilities: Ensuite Bathroom; Free Wifi: Flat-screen TV; Heating; Wardrobe; Hardwood or parquet floors; Wake Up Service/Alarm Clock; Smoke detectors; Heating; Tile/Marble floor; Shower; Linen; Toilet; Hairdryer; Towels; Toilet paper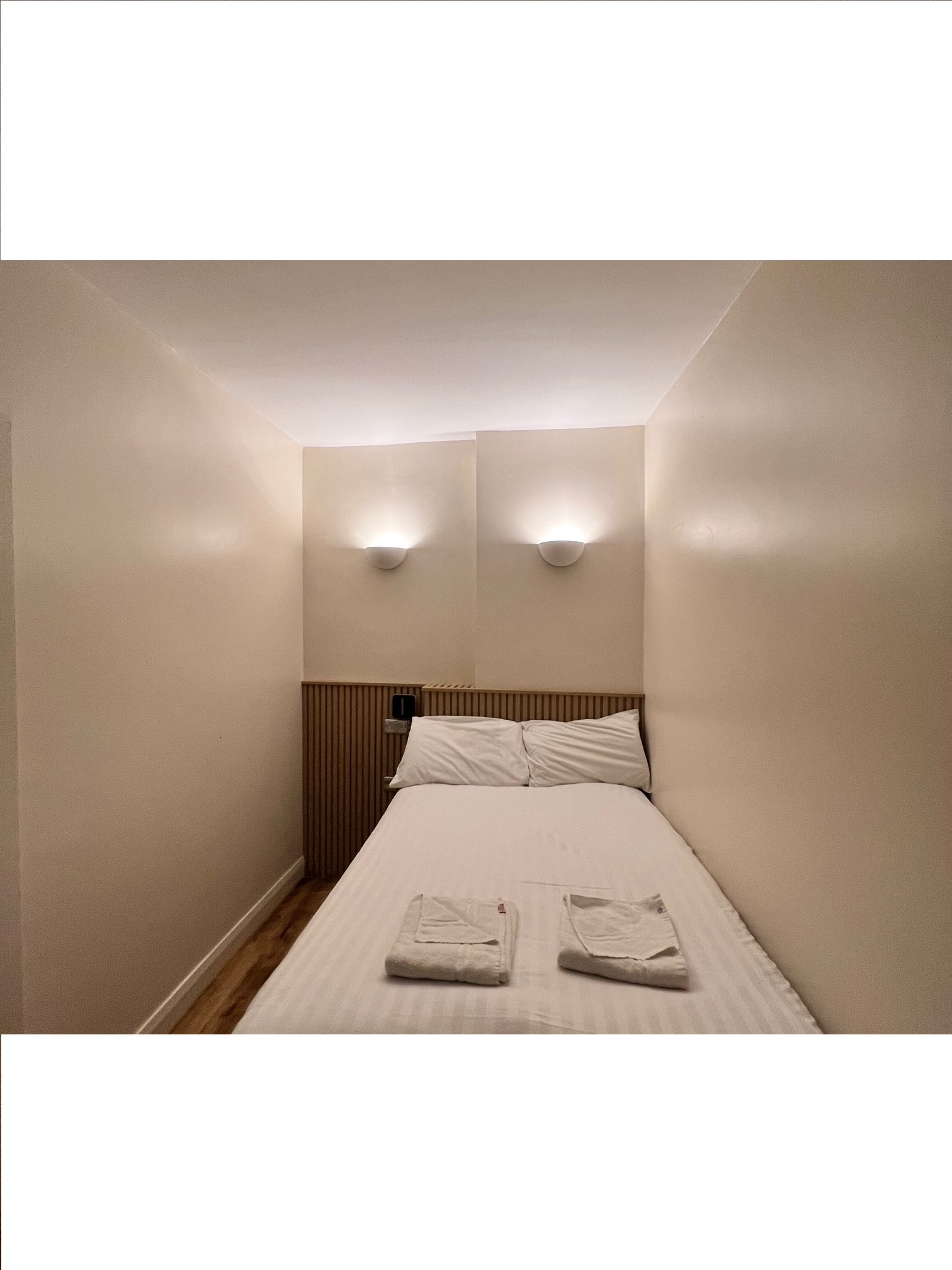 Double Room (private bathroom) with 1 double bed
Room Facilities: Ensuite Bathroom; Free Wifi: Flat-screen TV; Heating; Wardrobe; Hardwood or parquet floors; Wake Up Service/Alarm Clock; Smoke detectors; Heating; Tile/Marble floor; Shower; Linen; Toilet; Hairdryer; Towels; Toilet paper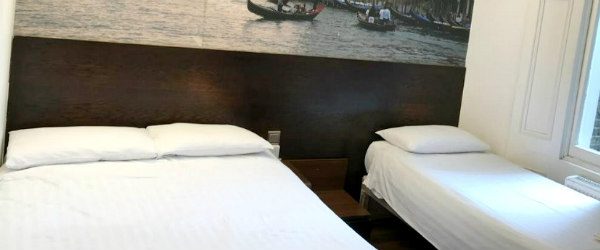 Triple Room (private bathroom) with 1 single & 1 double bed
Room Facilities: Ensuite Bathroom; Free Wifi: Flat-screen TV; Heating; Wardrobe; Hardwood or parquet floors; Wake Up Service/Alarm Clock; Smoke detectors; Heating; Tile/Marble floor; Shower; Linen; Toilet; Hairdryer; Towels; Toilet paper